1. Counselling / related (as special service option) offered @ Counselling Wellness, prices incl.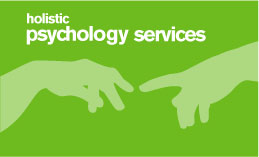 For more info or to

book an appointment, @ SPECIAL prices, feel free to contact counsellor & coach Aluschka v Heerden;

info@counsellingandwellness.co.za

.

One of the Office Branch/es is situated in Meerlust Street. Willow Brooke. Willow Glen. Pretoria East & Far East.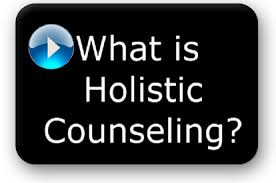 Short Intro on
Comprehensive Counselling
Sessions/ Services Offered @ the
Counselling Wellness Centre
PTA East by Pro Psych Counsellor/ Holistic-Wellness Coach Aluschka v Heerden from a
Holistic
Perspective (HP):
Psychological Counselling (PC) @ Counselling Wellness Cntr (differs from other centres) & is centered around addressing the overall psychological wellness needs of a client/s, influencing eg "quality of life". These include eg improved services through discovering of various/ complementation of therapies (biopsychosocial AS WELL AS spiritual) inspirationally creative (contrasting mainstream psychological views) latter eg techniques is sometimes used to support clients better eg understand, gain insights /empowerment into & manage their thoughts /cognitions/ behaviour, gain various fresh perspectives, emotions, attitudes, ideas, perceptions, constitutional states, mental state/s, thinking about situations /life lessons etc on subjects like eg relationships, illness, philosophies, religion/s, welfare, things that happened to you/people close to you etc. In comparison to conventional counselling/clinical sessions applied by e.g. psychologists ETC, sessions offered @ Counselling Wellness consists of various options within a holistic framework to aid the client/, making these more effective, to be elaborated as discussion further evolves:
- Click HERE to see how these types of sessions could/ can be approached.
- Click HERE to view the Counselling/ Wellness Form to be filled in (if client chooses) by the client/s on the first appointment. (This form normally applies to all services offered by Aluschka as well as massaging- wellness therapist Anre).
Special discounts are available on all Counselling Wellness products as well as all services, contact Aluschka directly on; 0127724056 / info@counsellingandwellness.co.za.
The

ABOUT US

section explains more concerning the above, & more. 1/2 hours or longer sessions can be organized all @ special rates. All payments SOMETIMES payable via valid eft /debit/ credit cards, cheques not accepted, cash prefered, all initial sessions must be eft upfront.

Another special feature from Counselling Wellness centre, clients can have eg copies of Aluschka's notes about (during) sessions after each session's discussion, this facilitates insights/ meaning extracted out of these powerful goal driven sessions, aiding e.g. self therapy /discovery etc!
To book any of the above interesting service options online click
HERE
;
Only available on certain services, contact Aluschka 4 appointments. 4 Info / marriage/ relationship etc workshops on e.g. Skillfull study methods, relationships counselling etc & e.g. counsellors training/ QRMA training/ various coaching /premarital/ business counselling /coaching / enrichment courses as well as support groups for addictions, cancer, MS /related etc self help hypnosis training group/ individual especially, freelance counselling & e.g. life /health /related coaching etc contact Counselling Wellness Centr.
In general counselling & eg coaching applied especially @ the
Counselling Wellness Centre
includes a brief overview (
depending on the client/s problem/s; whatever it might be); Click
HERE
/
HERE
to view some specifics.
Please see
ABOUT US
section for more, e-specially applied to the above/ related etc.
Modern Holistic Counselling (MHC); A Non Conventional - Authentic As Well As Real Ecological approach towards Psychological & related sessions @ Counselling Wellness Centre cont: Click
HERE
to view these info.
A few of the more common types of therapy - coaching used by Aluschka from holistic worldviews may incl (
but is not limited to only the following); Click

HERE
to view these.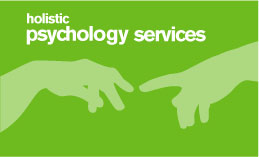 1. General Counselling/("Counselling-Only Option") offered @ the Counselling & Wellness Centre. Price benefits incl: